The Nova Scotia Women's History Society (NSWHS) presents: Dialogues

Dialogues is a triannual speaker series that will be taking place in the Winter, Spring and Fall beginning in 2022. Dialogues is not a traditional academic lecture series. Instead, Dialogues will take the form of in-person and/or live streamed panels, events and workshops on a variety of themes that aim to engage, involve and reflect the community. Presenters will include academics, but also professionals, members of the community and experts from many different perspectives. With the standardization of virtual events, NSWHS is no longer limited to the HRM, and intends to offer a platform to presenters across the province.
The Nova Scotia Women's History Society is starting 2022 by launching an exciting new series, Dialogues, on Tuesday, January 25 via Zoom. The inaugural event features Hyacinth Simpson, a researcher who is uncovering the untold story of the contribution of Black women to the Canadian war effort. Dr. Simpson, an associate professor at Ryerson University, will give a talk on "Black Canadian Women's Care During the Great War: The Challenges of the Archives."
Dialogues Winter 2022:
Black Canadian Women's Care Work During the Great War: The Challenges of the Archives
with Dr. Hyacinth Simpson on January 25, 2022, 6:30pm (Atlantic) via Zoom
Abstract: In the wake of the federal government's announcement in March 2021 of its intent to apologize for the anti-Black racism the 600+ servicemen in the No. 2 Construction Battalion experienced during the First World War, more public attention has been paid to this segregated battalion in the Canadian Expeditionary Force (CEF).
Significantly, too, the announcement has (inadvertently) highlighted the importance of recovering other Black Canadian WW1 histories. These histories include the biographies and service experience of Black men who served in non-segregated CEF units; and, beyond stories of military service, accounts of contributions made on the home front by Black people in Canada.
Recovering details of Black women's contributions on the Canadian home front is an important part of this work, not the least because the focus has remained almost exclusively on documenting the contributions made by white women. However, recovering details of Black women's wartime activities can prove a difficult undertaking given the sparsity of traditional archival documentation, and the passing of oral histories from living memory. In this presentation, I speak to some of the challenges I have encountered with Canadian archives while attempting to reconstruct stories of Black women's wartime work. I also identify strategies that I am employing to mitigate these challenges. 
Dialogues, as its name implies, is not a lecture series but offers a new format. As well as the talk by Dr. Simpson, there will be a panel of experts in Black Canadian history. They will discuss the challenges involved in researching the history of groups such as Black women, when they are absent from the archives and other historical records.
Dr. Simpson will talk about her research and the strategies she is using to fill in the gaps. The event will be moderated by Dr. Claudine Bonner of the Sociology Department at Acadia University. Panelists include Sylvia Parris-Drummond, CEO of the Delmore Buddy Daye Learning Institute, and author and researcher of African Nova Scotia history Tony Colaiacovo.
Please note, that you will receive the Zoom link for the event (including password) the day of the event. If you have any questions, please email nswomenshistory@gmail.com. Thanks!
If you are interested in joining the Nova Scotia Women's History Society – please email nswomenshistory@gmail.com. Thanks!
Speakers: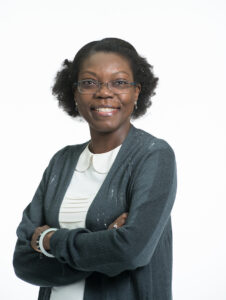 Dr. Hyacinth Simpson is a professor in the Department of English at Ryerson University in Toronto. A literary critic by training, in recent years she has been developing expertise in public history research—focusing in particular on recovering stories of Black men's service in the Canadian Expeditionary Force during WW1, and stories of the contributions made by Black people on the Canadian home front during that international conflict. Alongside engaging in standard archival work, Dr. Simpson has been developing a praxis that allows for unearthing and verifying historical materials and information, and thus reconstructing forgotten histories. Dr. Simpson has given invited talks and public lectures (with, for example, the Royal Nova Scotia Historical Society and the Jamaica Military Museum and Library) on a number of topics related to this research area. She also recently organized and hosted the SSHRC-funded Black Canada and the Great War symposium which brought the research of a wide array of academic and community historians to public attention.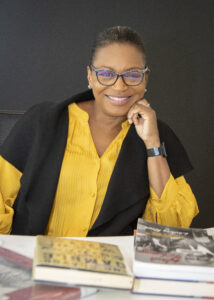 Dr. Claudine Bonner (Moderator) is a scholar of the 20th century with a specialization in Black Canadian history. Her research and teaching interests focus on African Diaspora (im)migration and settlement in the Atlantic world, Black Canadian labour history, and diversity and equity in education. She is currently co-editing a collection of essays titled The Black Press: A Shadowed Canadian Tradition. This collection explores the history of the Black Press tradition in Ontario and the Maritimes, from the 1850s to the early twentieth century. Claudine is currently a Fulbright Canada Research Chair at Vanderbilt University in Nashville, TN, and is researching early 20th century African Nova Scotian migration to the Boston States.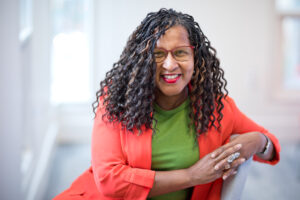 Sylvia Parris-Drummond works as a CEO for not for profit and has a successful history of collaboration with the communities and stakeholders with whom she has worked. She has a deep understanding and appreciation for what it takes to conduct policy analysis, oversee and lead with racial equity. 
Sylvia has been actively involved across a broad range of community initiatives and organizations. She is a proud founder of the African Canadian Women in the Public Service (ACWPS) and leads in many volunteer groups. Ms. Parris-Drummond holds a Masters of Arts in Life Long Learning – Africentricity.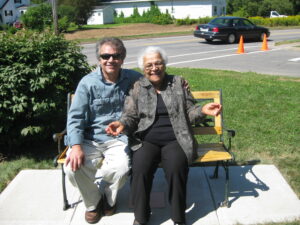 Tony Coaiacovo has been a publisher, consultant, and writer for more than 40 years. A life-long resident of Halifax, Tony graduated from Dalhousie University in 1978. He was a co-founder of Halifax Magazine (1979) and of the Burnside News (1984). For many years, he specialized as a contract publisher in the cultural industries for clients that included Neptune Theatre, Symphony Nova Scotia, The Atlantic Film Festival and the Quebec Nordiques. 
Tony has been researching and writing about African Nova Scotian history since 2005. His first book, The Times of African Nova Scotians, was published in 2006. It was written specifically to address the shortage of teaching materials pertaining to African Nova Scotian history. The Times of African Nova Scotians was developed after widespread consultation with community groups from across the province and with input from distinguished educators, teachers, historians and writers. Its content is peer reviewed and was written to support the African Canadian Studies Curriculum Outcomes. The Times of African Nova Scotians has been embraced as a teaching aid by educators at all grade levels and continues to be an important classroom resource. 
Volume 2 of The Times of African Nova Scotians, Volume II was published in 2016. Volume II of The Times relates the often-neglected history of Black settlement in Nova Scotia. It is both a historical narrative of Black communities in Nova Scotia and a personal narrative, as recounted by some of this province's most notable African Nova Scotians. The Times traces the roots of more than fifty Black communities and is a comprehensive study of the impact that people of African descent have made to the history, heritage, and culture of Nova Scotia. The Times of African Nova Scotians, Volume II was shortlisted for an Atlantic Book Award (non-fiction) in 2016. 
As publisher for the Delmore "Buddy" Daye Learning Institute (DBDLI), Tony Colaiacovo was committed to publishing culturally responsive books and learning resources that meet the need for cultural diversity in all subject areas and for all students. Working closely with the community and with the Department of Education and Early Childhood Development (EECD), the DBDLI developed books, curriculum materials, learning aids and other teaching resources that advance the achievement and concerns of African Nova Scotian learners and educators and that advance cultural diversity in education. Though tailored for African Nova Scotian students, these books and learning resources are relevant to all learners and educators everywhere.