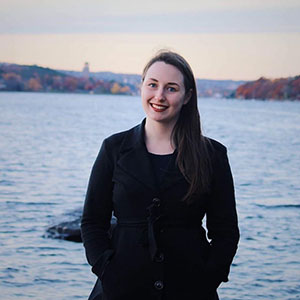 Kirby Ross, Chair
Kirby Ross is the Chair of the Nova Scotia Women's History Society. In 2018 she joined the board as a Member at Large and was appointed Chair in 2021. With experience working for multiple museums and tour companies, Kirby is passionate about making history accessible. In 2020 she graduated from Saint Mary's University with an M.A. in History.  Specializing in women's contributions on the home front during the Second World War, her research has focused on women in shipbuilding and ammunition production as well as volunteerism and entertainment. She is currently completing the Cultural Resource Management Diploma Program virtually through the University of Victoria. In her spare time, Kirby enjoys visiting historic sites and writing about her experiences on her blog.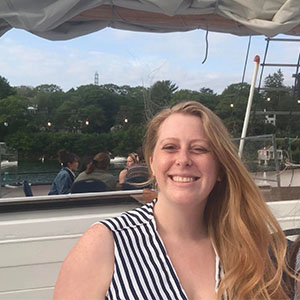 Robyn Hardy, Treasurer/Bookkeeper
Raised in Dartmouth, NS Robyn Hardy (she/her) is the society treasurer and bookkeeper.
While she always enjoyed visiting museums, Robyn developed the local history bug while working at the Halifax Citadel National Historic Site as a military interpreter. Robyn helped out with fundraising events for the unveiling of The Volunteer/Les Bénévoles, before joining the board in 2018 to learn more local history and share them with the community. You may have seen Robyn at our Share their Stories events or planting bulbs at the Cancer Survivors Daffodil Garden in Dartmouth.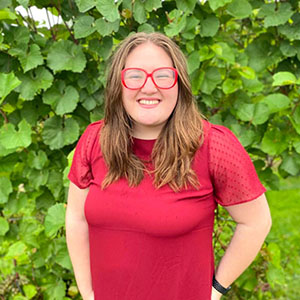 Bridget Graham, Communications and Membership Chair
Bridget Graham is originally from Beachburg, Ontario but she has lived in Halifax for 10 years. She completed a Bachelor of Arts in Environment, Sustainability and Society as well as Canadian Studies and a Master of Arts in History at Dalhousie. She is currently the Operations Manager at the Marine Environmental Observation, Prediction and Response Network (MEOPAR). Bridget is also a full spectrum doula (labour and birth, postpartum and abortion) and enjoys supporting individuals and families in times of transition and change. She joined the board of the NSWHS in 2016, and she is also the Volunteer Coordinator for Abortion Support Services Atlantic (ASSA). Bridget loves to quilt, cook, garden and make preserves.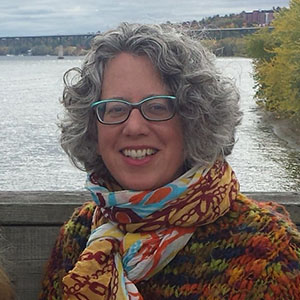 Anne Marie Lane Jonah, Corresponding Secretary
Anne Marie Lane Jonah, BA, St Mary's University, MA, Ottawa University, is an historian with Parks Canada. She began her career with Parks in Cape Breton, where she worked the Fortress of Louisbourg National Historic Site for eleven years.  In 2014 she relocated to Halifax, where she became involved with numerous exhibit projects for National Historic Sites in the Maritime Provinces. Anne Marie is also editor of the Journal of the Royal Nova Scotia Historical Society.
Nicole Neatby, Member at Large
Nicole Neatby is a member of the History Department at Saint Mary's University. She teaches women's history, the history of popular culture, public history and tourism. She has published in the fields of women's history (higher education) and Quebec history. She is the author of Carabins ou activistes? L'idéalisme et la radicalisation de la pensée étudiante à l'Université de Montréal au temps du duplessisme (1999), co-editor with Peter Hodgins of Settling and Unsettling Memories: Essays in Canadian Public History (2012). Her last book, From Old Quebec to La Belle Province: Tourism Promotion, Travel Writing, and National Identities, 1920-1967, won the Canadian Historical Association's Clio Book Award (Quebec). She is now working on the history of nineteenth century popular stage entertainment in Nova Scotia. She is a co-editor of the Journal of Canadian Historical Association and member of the Editorial Committee of Histoire sociale/Social History. She serves as the Nova Scotia representative on the Historic Sites and Monuments Board of Canada.
Mary Flynn, Member at Large
Mary Flynn is a trained archivist and librarian with an interest in women's history. Mary holds a BA in French from Moravian College in Pennsylvania and a Master's in Library and Information Studies with a focus on Archival Studies from McGill University. Born and raised in New Jersey, Mary has called Halifax home since 2013.
Sarah Toye, Recording Secretary
Sarah Toye is an Ontario transplant who has been living in Halifax for almost a decade, where she completed a BA and MA in history from Dalhousie University. She has worked as a military reenactor at the Halifax Citadel and a genealogist at the Canadian Museum of Immigration at Pier 21. She has been a board member of the NSWHS since 2016. Sarah is currently working on her MFA in Creative Nonfiction Writing at the University of King's College. Her book project is Under the Influence of Terror: The Bloody Story of the Saladin and Canada's Last Piracy Trial.